Elite-Etc.Announces New Website, New Look!
You've been asking, and we finally took the plunge and upgraded our site to include all the latest features, not only to benefit our mobile shoppers, but those on desktops, laptops, and tablets too!
HERE ARE SOME NICE FEATURES WE THINK YOU'LL LIKE
Bigger Images - Better Images!
You'll notice this throughout the site, but especially when you click on the [Quick View] button from your desktop, laptop, or tablet device. Not only are the images bigger, but they're much better. We hired a professional photographer to do it right, and we think you'll agree they look great! The image below gives you a sense of the size, although it will be even larger when viewed from the actual shopping page (it is smaller here to fit the blog format):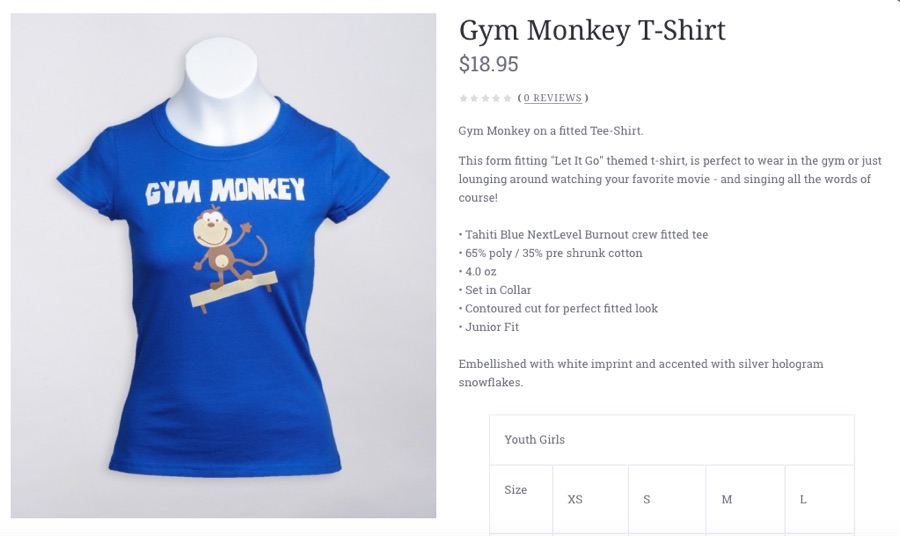 Much Better Mobile Experience!
The mobile site uses what has become the new norm for navigation. In the top right corner of every page on the mobile view you'll notice 3 horizontal lines, which indicates the navigation icon. Simply click the icon to navigate, then click "SHOP >" to begin shopping. A list of shopping categories will appear on your smart phone as shown below: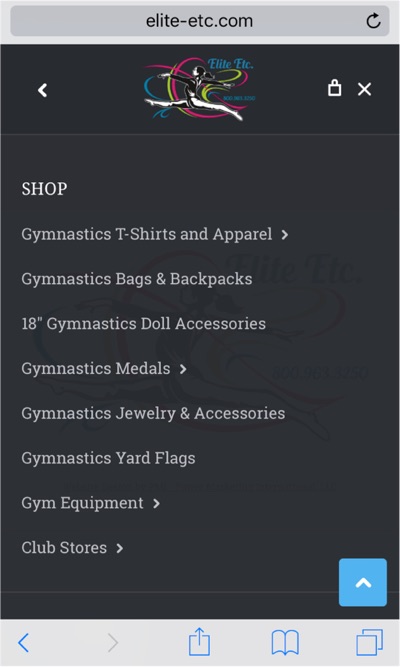 Additional Navigation at Bottom of Page
At the bottom of every page you'll see a summary of the major product categories. You can click these from any page to quickly jump to another category. This can be especially useful when shopping from your mobile phone.
We've Added a Blog!
In order to keep you posted on the latest new additions to our product lines and other announcements, we've added a blog, which can be accessed from the bottom of our Home page. Hopefully you're already receiving our newsletter, but if not then please sign up from our Home page. Between the newsletter and blog you'll be in the know on all the latest from Elite Etc.
PLEASE LET US KNOW WHAT YOU THINK!
Sometimes even good changes take some getting used to. Please take your time and explore our new website designed by Power Marketing International, then drop us a line and let us know what you think. At Elite Etc. we're working hard each day to bring you the best gymnastics apparel, accessories and equipment possible, and to make it easy for you to find everything you're looking for.